Cruise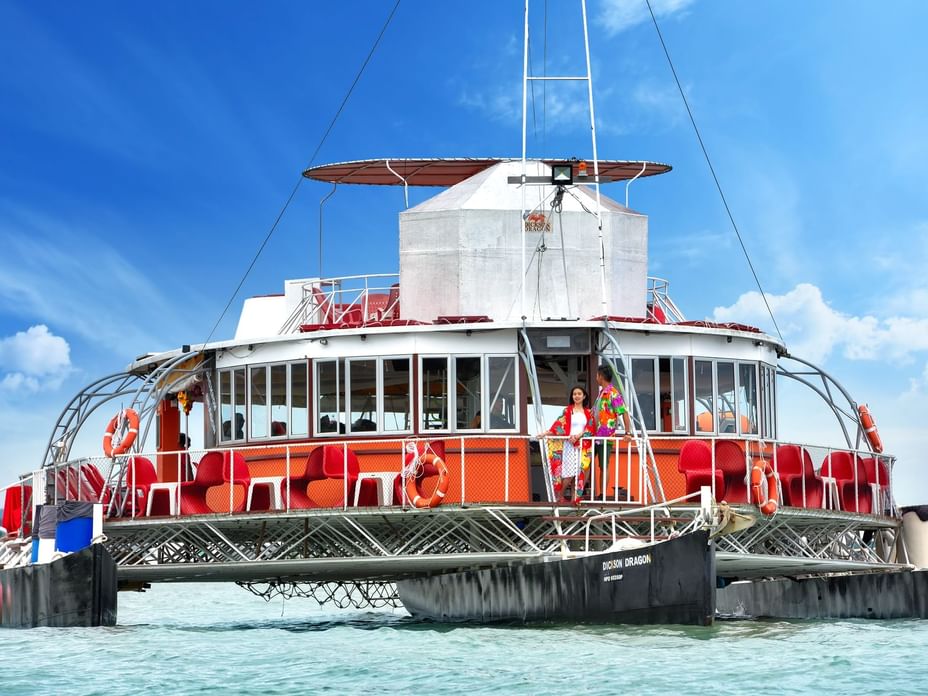 Enjoy the lull of Port Dickson's sea breeze as you take the cruise along the waters of the Straits of Malacca with our catamaran service. There is also a boat with a glass bottom especially catered for guests who wish to try their hands on fish feeding.

Departure from PD World Marina. Please note, hotel transfer to PD World Marina is not provided. If you require transportation, please contact the Concierge team at the Hotel to enquire on availability and fees involved.
Operating Hours: 6:00pm to 7:30pm (Daily)
Price: RM88 (Adults) | RM55 (Children below 12 years old)

Please note that this service is operated by a third party, Platinum Charters Sdn Bhd. The Hotel does not operate this service.