Deep Sea Fishing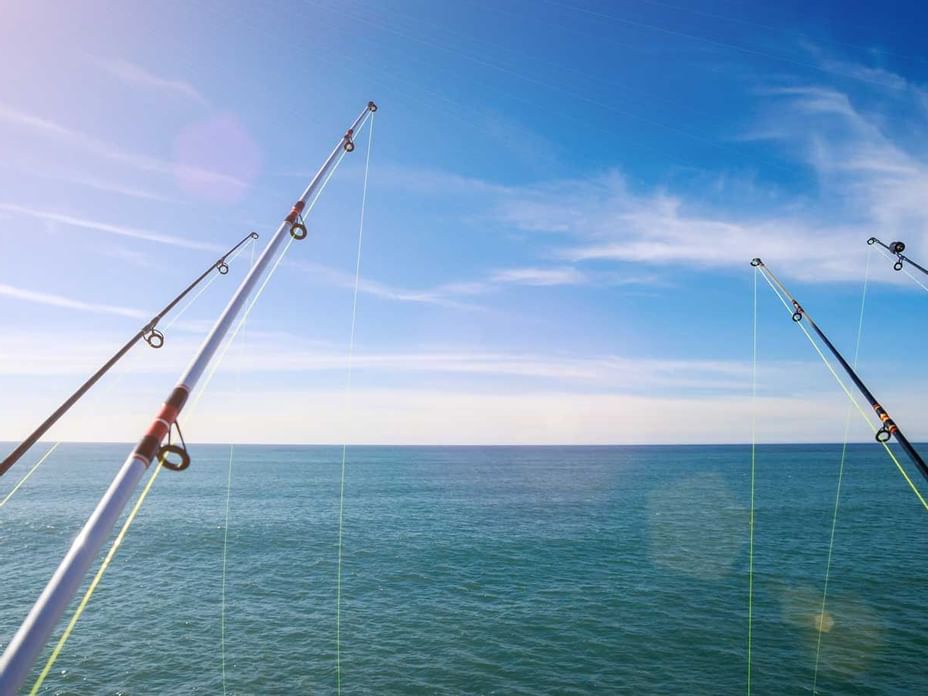 Charter a boat and head for the big blue for several hours of deep-sea fishing and bring home a sizeable catch of unique fishes that would excite even the most avid fishing enthusiasts. Special speedboat service is available to bring you out to sea where you'll be able to cast your line and wait for bigger pelagic fish to bite. Choose between a three-hour fishing trip and an eight-hour fishing trip, the later comes with a light meal while you wait to reel in your prize catch. All the boats are equipped with standard safety gears and can fit up to five pax per trip.

Operation Time: 9:00am till 7:00pm (Daily)
Attire: Proper Fishing Attire
Minimum Age: 6 Years Old (Children under the age of 6 must be accompanied by parents)
Transportation: Buggy Shuttle Service Available

Guests are required to Read & Acknowledge an Indemnity Agreement.
Availability is subject to weather conditions.