Photo Credit: 123RF | @oneinchpunch
How To Throw An Epic Beach Birthday
Party In Port Dickson
Published May 16, 2023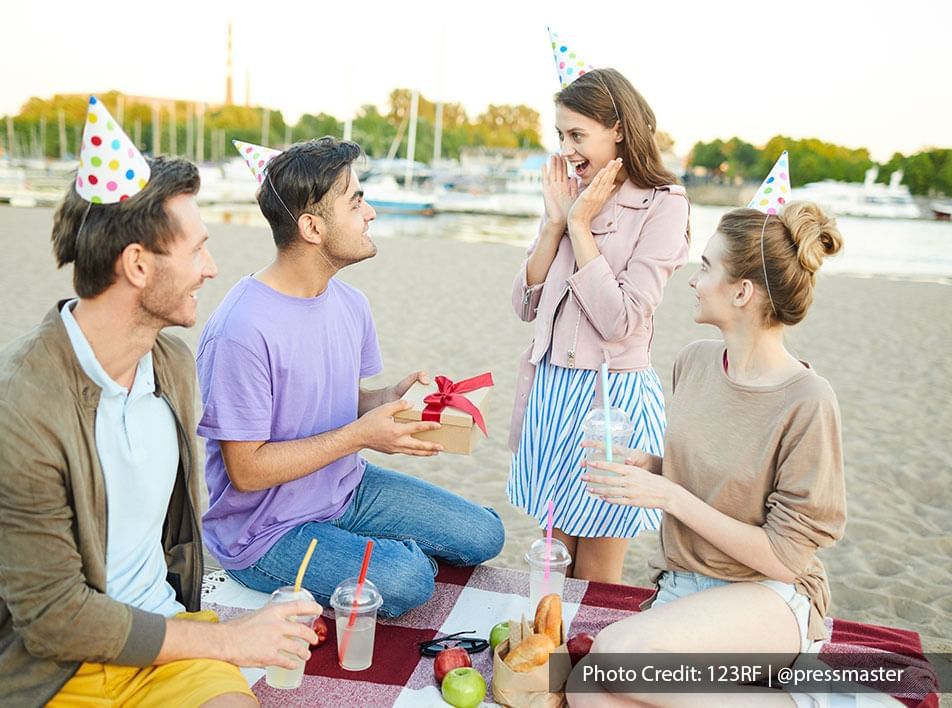 Throwing an epic beach-themed birthday party by the sea that the guests will be raving about for months to come is a totally awesome way to surprise your loved ones. Beach birthday parties are literally a league of their own, as the fun and possibilities are just as endless as the ocean you're partying next to, the celebration simply thrives in plenty of party food and drinks, swimming and sunbathing!

For an exciting beach themed birthday party, you're going to need a beach (if you're planning to go for a full-fledged sand-between-your-toes party), short of the access to a beach, the next best viable option would be to book a resort for the birthday celebration. If you do have a beach in mind, don't forget to verify if you are allowed to host a gathering at the spot and what are the necessary guidelines and restrictions.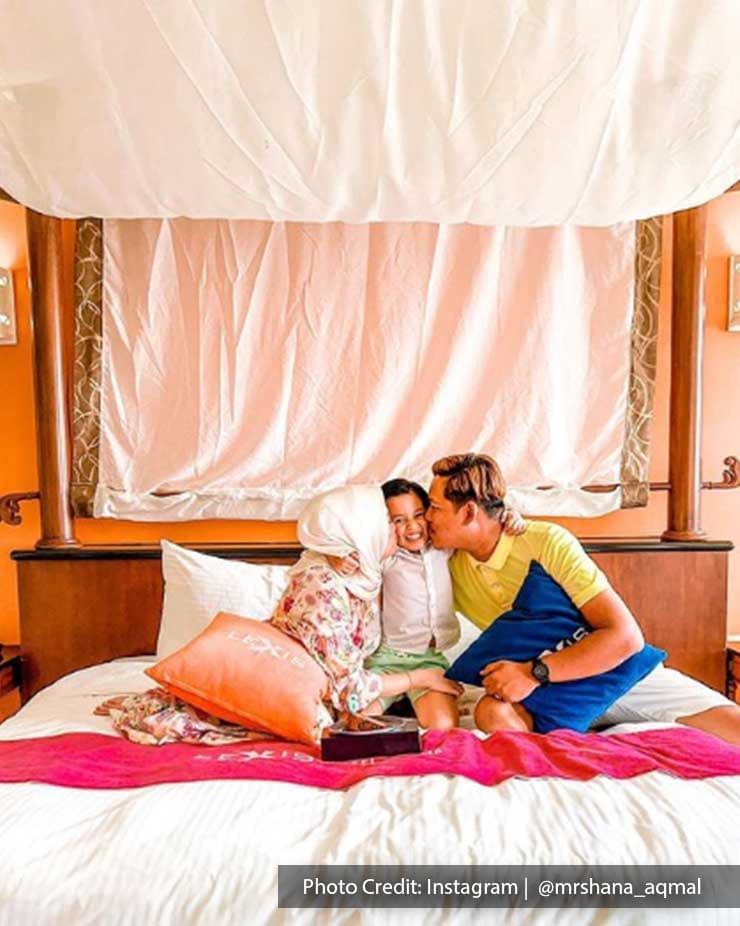 Birthday celebrations in a resort on the other hand would be far more effortless to plan and execute as there wouldn't be as many red tapes. Another plus point would be that all you need to do is make an enquiry with the resort and they might even be able to assist you with the preparations! Resorts like Lexis Port Dickson even offer birthday celebration packages that come with birthday-themed room decorations, birthday cake, wine and a scrumptious dinner, so you won't have to put time and effort in the preparation and just focus on having more fun!

Here's some of the things that need to be at the top of your list in order to bring your dream seaside-themed birthday party from a mere idea to a fabulous reality.
1. Food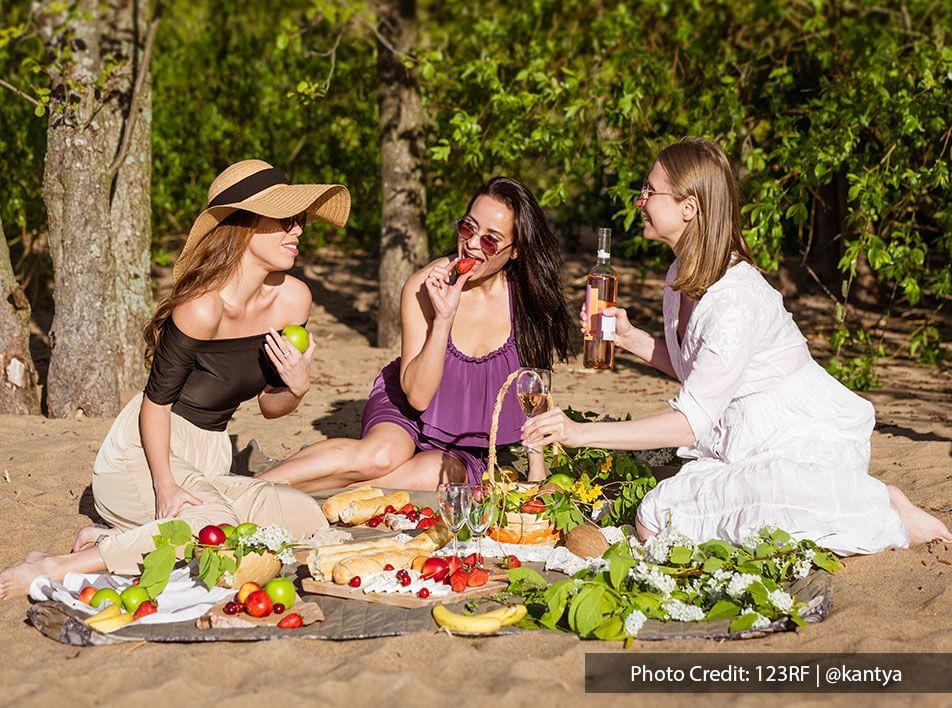 Hosting a seaside-themed birthday party requires extra attention on the types of food that you serve. When curating the menu, choose the type of beach-themed snacks that your guests wouldn't mind eating even if they're in a hotter-than-usual environment. Good beach snacks must also be able to withstand hotter temperatures and a humid environment without easily going bad.

Beach birthday-themed cupcakes are aesthetically pleasing and would definitely be a hit with your beach birthday party guests. Finger food like sandwiches, grilled meat skewers, chips and dips or even a beach-themed party salad bar are guaranteed to be a hit with your beach birthday party guests. You can also play around with the food presentation by serving them on floral-shaped or tropical-themed plates or even real banana leaves!

2. Drinks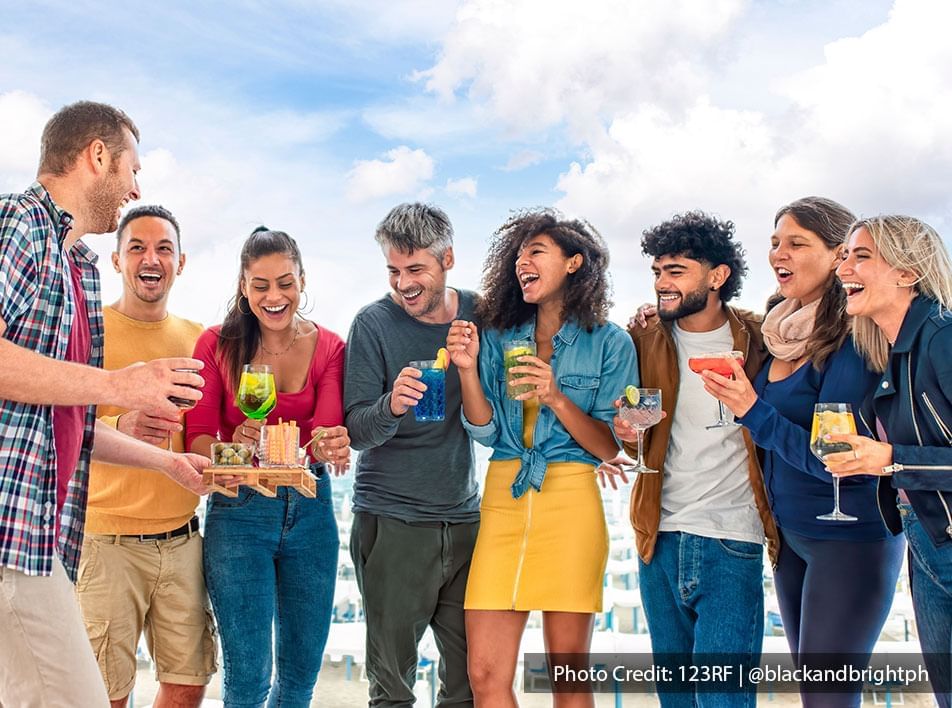 Spending time partying outdoors at a beach birthday party can easily work up a thirst, so make sure that you have plenty of refreshing beverages around to quench your guests and keep the good time flowing.

Some of the delightfully cooling drinks that you can serve at your seaside-themed birthday party are chilled carbonated drinks, fruit punch, iced tea, lemonade, tropical fruit juice, or even coconut water! For your adult guests you can also offer beer, mojitos, margaritas and pina coladas.

3. Decorations
Give your beach birthday party scene an added boost with the right beach birthday decorations. Items that ooze beachy vibes will not only complement the ocean view, but also add flair to the celebratory atmosphere. To make the setting up of the beach birthday decorations a (sea)breeze, you should set the beach birthday theme according to the personality of the person you're celebrating. For instance, are they someone who favours the chill, beach bum lifestyle; or someone who would not compromise on swankiness and the finer things in life regardless of the setting; or even a nature lover who loves the sea in all of its natural glory?

Find the right beach birthday decoration to match the beachy disposition of the birthday boy or girl and you can't possibly go wrong. Big floaties, bright blossom garlands, tropical fruit centrepieces, inflatable palm trees, Hawaiian-themed photo booth, surfboards and mermaid balloons are some of the standard beach birthday decorations that would definitely wow!

4. Entertainment
Fun and exciting entertainment is an integral part, if not the heart and soul of any great beach birthday party. Start from how you welcome the guests, greet every guest at the entrance to the party with a flower lei and a warm "Aloha!". If you have a sound system in place then don't forget to have some summer tunes playing in the background. If you're too busy to curate your own beach birthday playlist, then make sure to check out our killer beach day playlist! Lots of dancing along to the catchy tunes would also bring life to your beach-themed birthday party.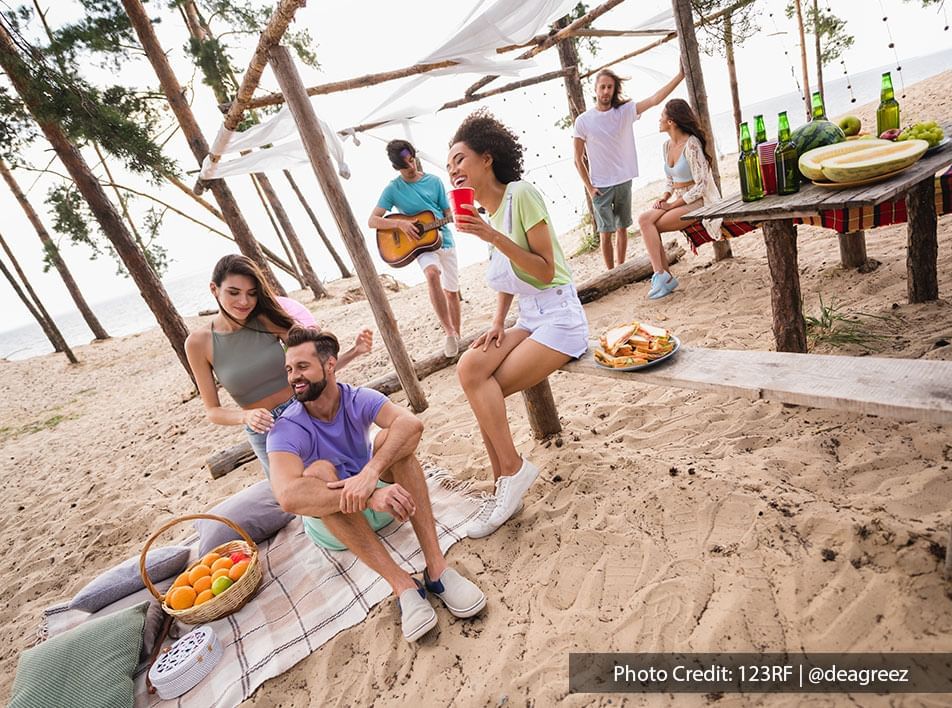 A couple of beach party games will also keep everyone entertained and in high spirit. Our votes go to a good old game of limbo, water balloon battle, or even a hula hoop contest that would turn into the highlight of your seaside-themed birthday party!

All in all, beach-themed parties will never fail to deliver a good time, even if you end up with sand in places they should never be. So be sure to put these useful beach themed party ideas to good use and your beach birthday party is guaranteed to make a splash!
Don't forget to prepare nice accommodations for your party guests so that they can really enjoy the party without having to worry about driving a long distance to get home afterwards. With its airy room and charming Balinese vibe, Lexis Port Dickson is definitely a winner!