Lexis Hotel Group Served Festive Offerings at Negeri Sembilan Raya Open House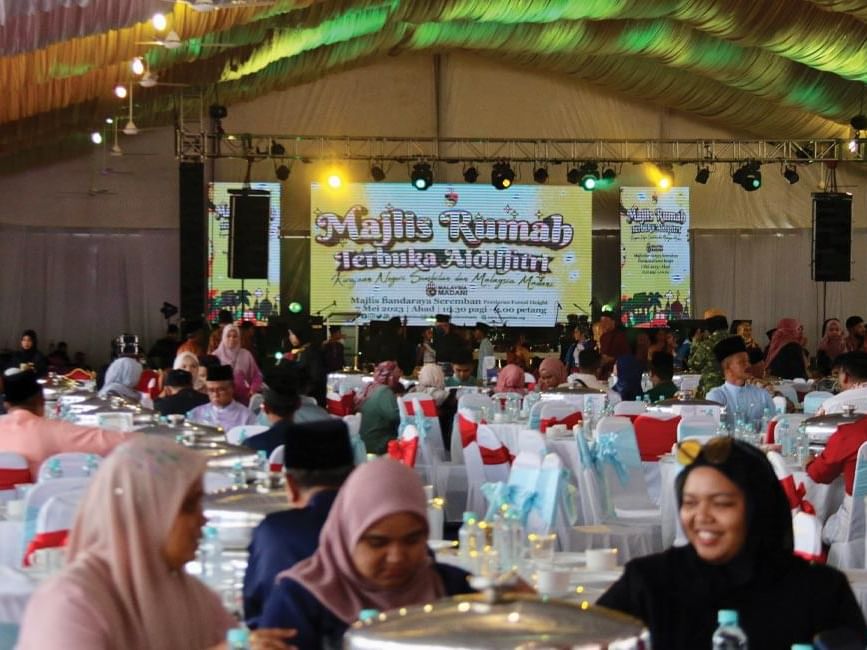 Always actively supporting and giving back to the local community, Lexis Hotel Group had the privilege of serving enthused members of the public who attended the Negeri Sembilan state government's Malaysia Madani Hari Raya Aidilfitri Open House with carefully crafted dishes and festive offerings.

The event was held on 7 May, 2023 from 10.30am to 3.00pm at Wisma Majlis Bandaraya Seremban (MBS) in Forest Height. With more than 20,000 people from all walks of life attending, the crowd were spoiled for choice with a plethora of local favourites and popular Malay cuisine, as well as colourful cultural performances. The event was graced by the presence of the Yang di-Pertuan Besar Tuanku Muhriz Tuanku Munawir and Tunku Ampuan Besar of Negeri Sembilan Tuanku Aishah Rohani Tengku Besar Mahmud Also in attendance at the open house were the Prime Minister of Malaysia, Datuk Seri Anwar Ibrahim, Deputy Prime Minister Datuk Seri Zahid Hamidi, Defence Minister and Rembau member of parliament Datuk Seri Mohamad Hasan and Negeri Sembilan Menteri Besar Datuk Seri Aminuddin Harun.