Photo Credit: 123RF | @hazize
Top 5 Facts About Port Dickson
Published October 21, 2022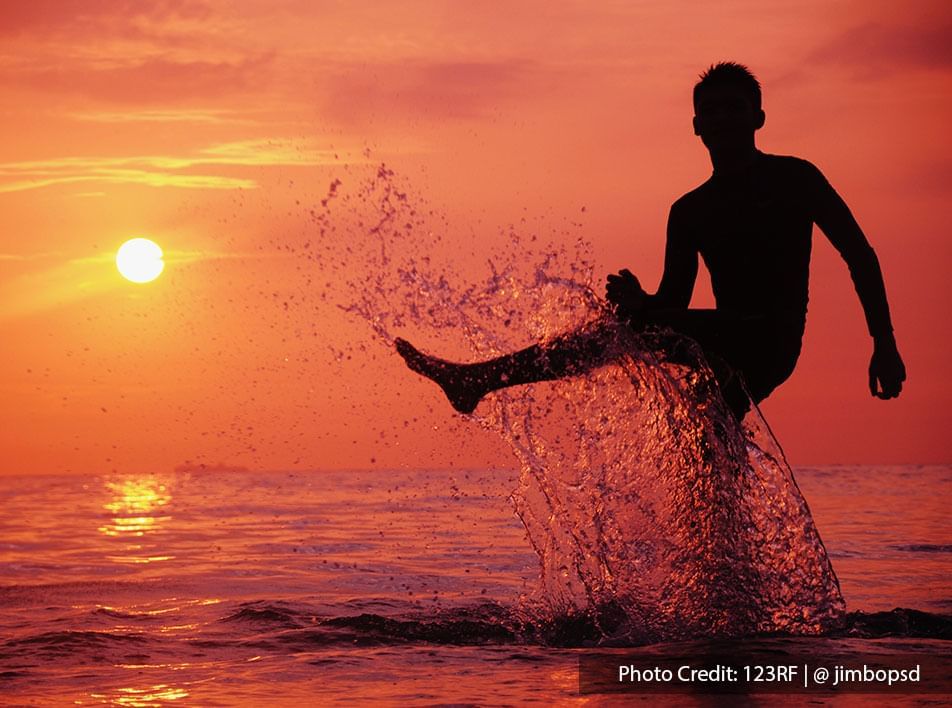 Located just 90km south from the bustling city of Kuala Lumpur is the quiet seaside town of Port Dickson. Known as "PD" among locals, this popular holiday retreat is famous for its fresh seafood, coastline of warm beaches with some of Malaysia's leading resorts, a forest reserve which is a haven for hikers in search of wildlife sightings and a charming town center featuring a wide variety of tourist attractions including an army museum, ostrich farm, 3D art galleries and so much more.

Many may not know that this famous coastal resort town, Port Dickson is steeped in rich history with humble beginnings as a small village and evolving into a mining town, then a seaport, and now becoming the famous tourist destination it is now known for today. Read on to find out the top 5 interesting facts about Port Dickson.
1. How Port Dickson Got Its Name
Originally called 'Arang', Port Dickson was named after a local coal mine, when it first began as a small Malay village inhabited by fishermen and traders. During the 1820s, tin ore was discovered in Lukut town about 7km north, attracting Chinese immigrant miners. A British High Officer named Sir John Frederic Dickson, stationed in the Straits Settlements at the end of the 19th century, turned Arang into a seaport for transporting the rich tin ore deposits and a retreat for British officials and farmers. The port also allowed the British to profit from the trading of spices, tea and silk between India and China.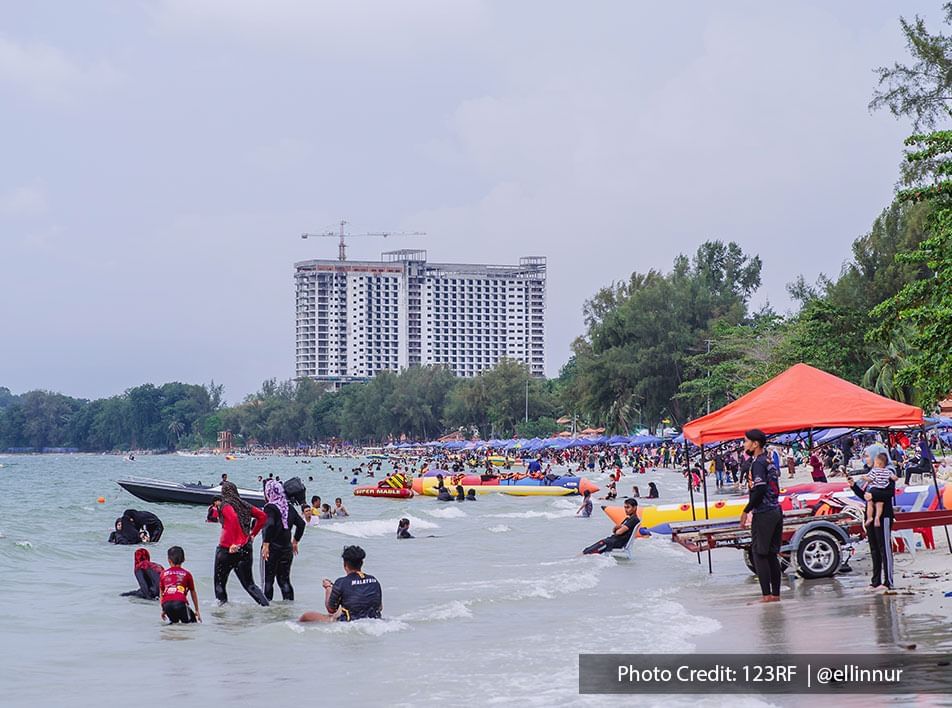 The town was then renamed Port Dickson after him and became a busy, railway-linked harbor in 1893 and a busy trading centre in 1894. After the tin ore trade faded, the town then grew into a popular beach resort destination in Malaysia , with its popularity reaching an all-time high in the 90s as large numbers of visitors came from Kuala Lumpur and Singapore. Today, Port Dickson has experienced rapid development, and features well-preserved beaches and a coastline of calm seas stretches along a 10-mile strip towards Malacca, making it a favourite weekend getaway for local and foreign visitors.

2. Largest Growing Fishing Spot In Malaysia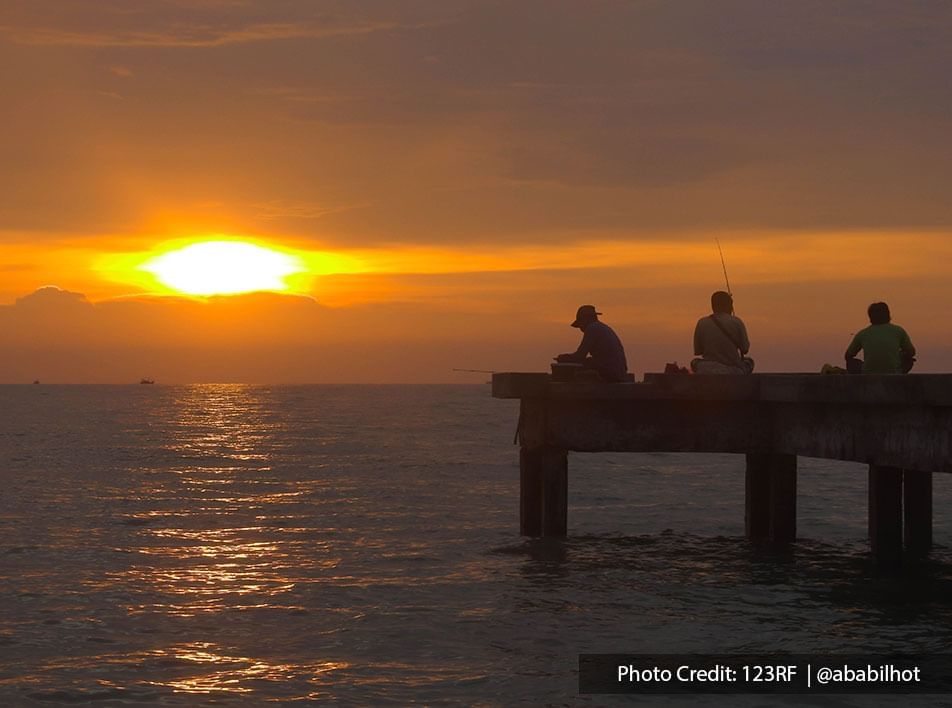 Local anglers can have a reel good time in Port Dickson especially if they like jigging and light offshore casting. They can head to Tanjung Tuan in Port Dickson, which is just about 40 minutes from the shore and is fast becoming one of the most famous fishing spots in Malaysia due to its serene atmosphere and abundance of fish. Tourists from Kuala Lumpur can take a day trip or enjoy a weekend getaway whilst also enjoying the beach. This spot is known for its Queenfish, and anglers can also be rewarded with trophy catches like the Giant Trevally, Diamond Trevally and Barred Mackerel.

P/S. Prepare to unleash the fisherman in you from the comfort of your very own chalet as you attach the bait to the hook during your sojourn at Lexis Port Dickson. Sit back, relax and wait for your catch of the day while enjoying the surrounding views of the sea during your relaxing vacation in one of the top resorts in Malaysia.

3. Some Of The Best Beaches In Malaysia
Home to some of the most stunning and famous beaches in Malaysia, Port Dickson won't disappoint. Just an hour's drive away from Malaysia's capital, Kuala Lumpur, the beaches in Port Dickson, which retains its raw charm, dot the entire coastline stretching an impressive 18km, reaching from the sleeping Tanjung Tuan village to the coastal village of Tanjung Gemuk.
Whether you're seeking some privacy to laze on quiet shores or palm-fringed beaches with plenty of resorts, watersports and adventures to pursue, there is something for everyone. Some of our top beach picks include:
i) Pantai Cermin
One of the quieter beaches featuring sands that are almost orange and is the ideal beach to catch the perfect sunrise.
ii) Tanjung Tuan
A secluded beach that can only be reached after a short hike through the dense jungle. Considered one of the top beaches in Malaysia, Tanjung Tuan is not recommended for swimming due to the sharp corals but makes for an excellent place to relax, see the local flora and fauna, and to even visit a historical lighthouse.
iii) Teluk Kemang
Don't expect privacy here at this Malaysian famous beach but expect large crowds due to its immense popularity. Teluk Kemang beach, right smack in PD town, is your best bet if you are looking for amenities and easy access, as there are plenty of things to do here. Do not miss out on the various watersports activities, you'll find there are many places to grab a snack or two, rent equipment or even rent your own gazebo.
iv) Pantai Cahaya Negeri
Our favourite beach, however, is Pantai Cahaya Negeri, which is shaped like a crescent moon. This popular town beach features an Insta-worthy wooden bridge connecting it to a second island covered in mangroves and has plenty of quiet areas for the perfect evening stroll with friends or family.

4. More Than 4 Million Arrivals Per Annum
The seaside town of Port Dickson has been the go-to destination for those who want to take a break from the hustle and bustle of the city. In recent years, Port Dickson has received tourists at more than 4 Million arrivals per annum, accounting for about 75% of total tourists visiting Negeri Sembilan.
Port Dickson's popularity can be attributed to its close proximity to Kuala Lumpur and KL International Airport for foreign tourists, and appeals to local families and corporations for being an affordable holiday destination, with plenty of leisure and recreational moments offered by its coastal landscape at minimal spending.

5. There Are 9 Night Markets In Port Dickson
Shoppers rejoice! When the sun goes down, visitors in Port Dickson flock to the many night markets otherwise known as PD pasar malams for a quintessentially local experience. Visitors can take a break from a night of partying by hunting for thrifty items, dried goods, fresh food and local delicacies such as roasted corn-on-the-cob, freshly steamed peanuts and local cake at the pasar malams in Port Dickson. Local and foreign visitors have their pick from a total of 9 pasar malams in Port Dickson from Pasir Panjang and Bukit Pelanduk to Lukut and PD town.
With so much to see and do, Port Dickson is definitely a great weekend retreat for families, friends and couples. Make sure you pay a visit to one of Malaysia's top resorts, Lexis Port Dickson, during your next trip in Port Dickson.