Rachado Lighthouse, Tanjung Tuan Beach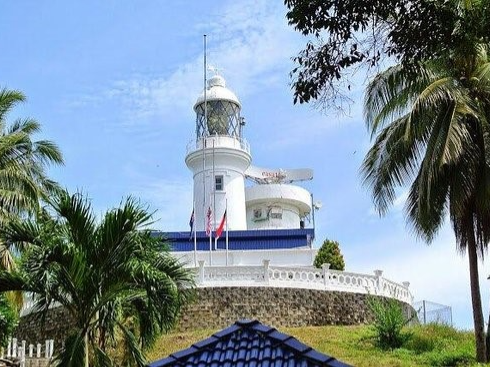 Are you looking for a sweet escape from the busy town of Port Dickson? Then head 17 kilometres south and you'll reach Tanjung Tuan Port Dickson. Be prepared to be amazed by picturesque destinations as you discover many great spots to unwind here. Here are some spots you shouldn't miss:
1. Cape Rachado Lighthouse
Also referred to as the Tanjung Tuan Lighthouse in Port Dickson, Cape Rachado Lighthouse serves as the oldest lighthouse in Malaysia. Your long journey all the way up will be well worth it because you'll be rewarded with a panoramic view of Tanjung Tuan from up above. Plus, you'll get a fantastic view of the ocean from there. You'll also pass by the Dutch Well, the primary source of drinking water of the Portuguese on your way to this celebrated lighthouse.
2. Tanjung Tuan Beach
Also called the Pantai Tanjung Tuan, this beach is a sanctuary reservoir of wild birds. After visiting the Cape Rachado lighthouse in Port Dickson, head to the beach and appreciate the crystal-clear waters and white sand. You could find this beach right at the tip of the cape. This can be a lengthy walk because you'll reach it after about a half an hour of hiking towards Pulau Intan. But all your efforts will pay off once you reach this hidden gem.
3. Tanjung Tuan Forest Recreation
If you want to see a breath-taking view of Malacca, this would be the best destination. The forest and the sea will make you forget about being tired after the long walk. This forest reserve is ideal for both children and those who are still kids at heart. Children could try the starter-type hiking trails inside. The Malaysian Nature Society takes care of this beloved location and holds the "Raptor Watch" annually during the first week of March. It is the biggest eco-tourism event in the country, where you can join guided walks and participate in games.
After a day of hiking, take a reinvigorating rest in a hotel in Port Dickson to reward yourself, especially Lexis Port Dickson which comes with beautiful pool villas. We are only about 21 kilometres away from Tanjung Tuan. If you love recreational activities, then you'll be pleased to find that Lexis Port Dickson has a wide variety of both indoor and outdoor recreational activities to offer. Contact us at +60 6-6532000 or book your stay on our website now for the best rates.

Entry Fee:
RM1 (Adult) | Free for children

(Prices are subject to change)

Map:
Tanjung Lembah, 71050 Port Dickson, Negeri Sembilan 71050 Malaysia
Monday7:00am - 6:00pm
Tuesday7:00am - 6:00pm
Wednesday7:00am - 6:00pm
Thursday7:00am - 6:00pm
Friday7:00am - 6:00pm
Saturday7:00am - 6:00pm
Sunday7:00am - 6:00pm